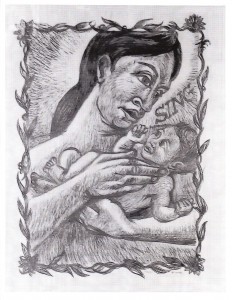 As a sound healing practitioner for over 10 years, Sandra has worked with people from all walks of life and seen amazing transformation in people as a result of their work with her. And she has experienced in her own life the power of music and sound to ground, uplift and transform physical and emotional pain.
Sometimes, there just are no words that can articulate what our hearts most long for, and that is why Sandra creates custom healing music — to express the prayers of the heart for ourselves or those we love.
Listen to samples of some of her songs here:
Here's what some people have to say about Sandra's custom songs:
They are loving, wise and honest and she sings them with a voice that is as pure as they come. I have collaborated with her for nearly 18 years, and each time we create a jewel.
Claude Stein
Director
When Sandra said she was going to write a song for me, I of course was excited because no one had ever written a song for me! I was so impressed by the questions she asked me so she could get to know me, my dreams and desires. She took what she learned to a completely different level when she used her awesome intuitive spirit to write an elegant, sweet song. The first time I heard it I got tears in my eyes…I knew it was perfect. It spoke to me in such a deep way that I knew it was meant for me…
M.F.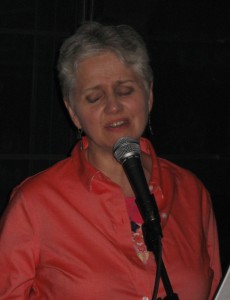 How it works:
Whichever custom healing music package you choose, you can expect to be treated like a VIP! As a custom music client, you will have an initial interview with Sandra where she'll talk to you about who the music is for, the occasion, what your musical tastes are and all the information she needs to get started.
Once she has a rough draft of your custom healing music, she will send it to you for your approval before taking the next step.
Then the music will be recorded, mixed and mastered so that it's ready for airplay.
All custom healing music clients receive an mp3 and CD of their special musical gift.
To make your gift even more special, you can also purchase a custom healing music package that includes a custom music video just for you! Or have her perform your song live and in person! You can check out the custom song packages and rates below.
Whatever package you choose, just know that you're in for a one of a kind experience!
Please read the terms and conditions for your Custom Healing Music. By choosing any of the options below, you are indicating that you have read and understand the terms and conditions. After completing the payment process, you will be sent a welcome email and a formal agreement, as well as a link to Sandra's online scheduler to set up your initial interview so she can get started on your one-of-a-kind custom healing music!
Healing Music Packages – Get Yours Today!
Radio quality custom healing music with CD and/or mp3.
Yours for only $2499!
Six monthly installments of 416.50. (Click on Subscribe button)
LIVE Performance – $500 (not including transportation and lodging)